67 Percent of 'First Take' Panel Pretends to Fall Asleep, Creates Riveting Television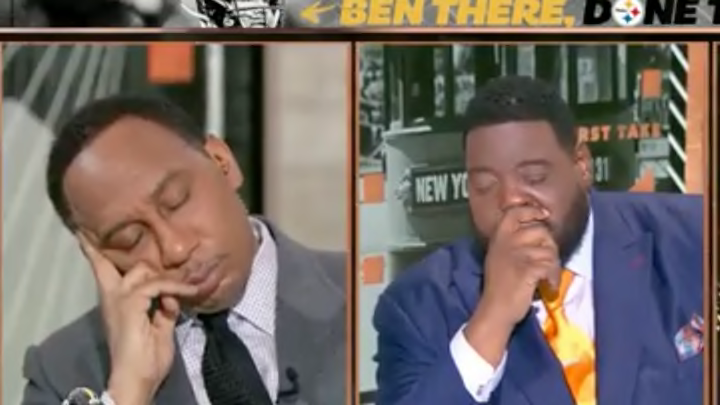 Ben Roethlisberger officially retired today and First Take sprung into action reacting to the news. In no time they had an angle. Who had the better career: Big Ben or Eli Manning? Stephen A. Smith, Damian Woody and Dan Orlovsky were tasked with settling the issue. Mid-morning on a Thursday!
A better blogger would find out exactly what Orlovsky was saying before this clip picks up but a lazier one knows that part doesn't really matter. Because what's at issue here is Smith and Woody pretending to doze off in tandem.
It's performances like these that keep me going back to the same bad barbershop solely because of their commitment to having the television trained on ESPN. Fifteen seconds seems like a long time to pretend to sleep on air, yet the mind wanders. What if Smith did it for a full minute tomorrow? For a full segment next week? Does he have the star power to simply sit up there and nap for 120 minutes?
Let's get weird.