'First Take' Chyron: 'The Dunk Contest Was a Global Atrocity'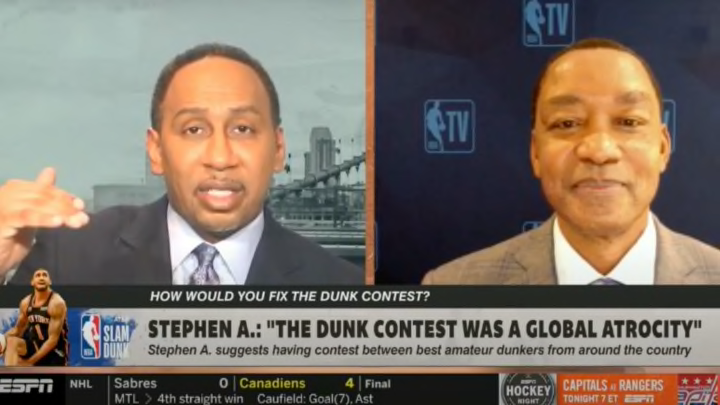 Stephen A. Smith has not been shy in broadcasting his opinion that last weekend's NBA Dunk Contest was one of the worst of all-time. He has given several certified Stephen A. rants hammering the participants, the people who put it together, the league, and begging for someone to fix it. On Monday, he called it a national atrocity. On Wednesday, he took it one step further and declared the dunk contest a "global atrocity."
This is relevant because, on Thursday, NBA legend Isiah Thomas joined First Take to continue the discussion. Initially, the accompanying chyron read "Stephen A: Smith: 'The Dunk Contest Was A National Atrocity.'" Seconds later, it changed to "Stephen A. Smith: 'The Dunk Contest Was A Global Atrocity.'"
Here is a screenshot:
And here is video. The chyron changes at 1:48.
Obviously, the chyron takes on a different meaning in light of the Russian invasion of Ukraine that began overnight. The dunk contest was bad, and Smith was merely employing his standard hyperbole when describing it as a global atrocity yesterday. But it was a quote that should have been left on the cutting room floor this morning given the events happening in Europe