Fire Alarm Goes Off During Nationals, Brewers Wild Card Game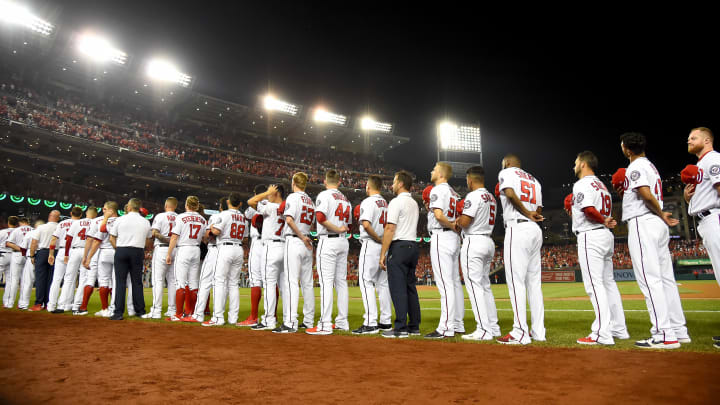 Milwaukee Brewers v Washington Nationals / Will Newton/Getty Images
After the Brewers lit up Max Scherzer for three runs early in the National League Wild Card Game, Nationals fans were on edge. Things quickly settled down, so much so that went the fire alarm went off at Nationals Park mid-game, no one even moved.
Check this out:
Legendary Brewers announcer Bob Uecker had some fun with the situation:
The man is a national treasure.
The Brewers jumped out to a 3-0 lead, thanks to a two-run home run from Yasmani Grandal in the first-inning and a solo shot from Eric Thames in the second. The Nationals got a run back in the bottom of the third on a Trea Turner home run.
The game is currently in the top of the fifth and Milwaukee still leads 3-1, while Scherzer is still on the mound.