FIFA App Crashes Creating Chaos For American Fans Trying to See USMNT at the World Cup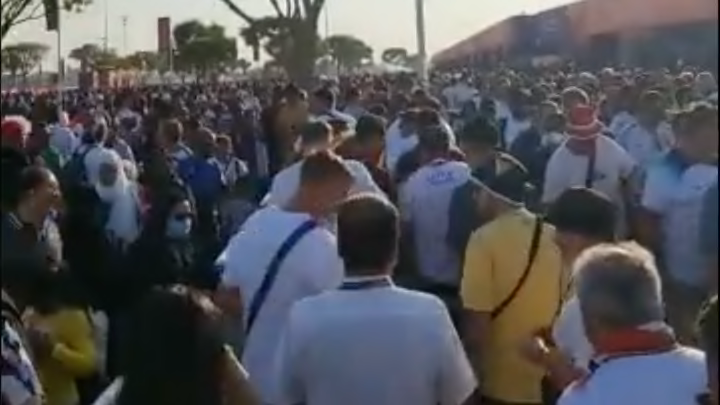 The World Cup in Qatar is going about as well as you would expect. It took just minutes for a controversial call to go in favor of the hosts. Journalists are having issues. People are sleeping in very warm tents and invited to watch games where there is no shade. FIFA is doing their best to shut down even the quietest forms of social activism. Fans are thirsty inside the stadiums. And outside they're now having trouble getting in because the official ticket app has crashed. Via ESPN:
An organiser of an American fan group confirmed to ESPN that tickets on the FIFA ticketing app, which fans planned to use to enter the stadium, "disappeared" from accounts, and also left fans unable to transfer tickets to individuals with whom they planned to attend the U.S. men's national team's match against Wales, set to kick off at 10 p.m. local time.
The problems started on Monday ahead of the England - Iran match. While the stadium wasn't noticeably empty on television, there were very long lines outside the stadium a half-hour before kickoff.
Not that FIFA was worried.
It's only a matter of time until USMNT fans start chanting for beer. The question is, will they be inside the stadium, or outside?