Fernando Tatis Jr. Was Reveling in the Hate of Yankees Fans Last Night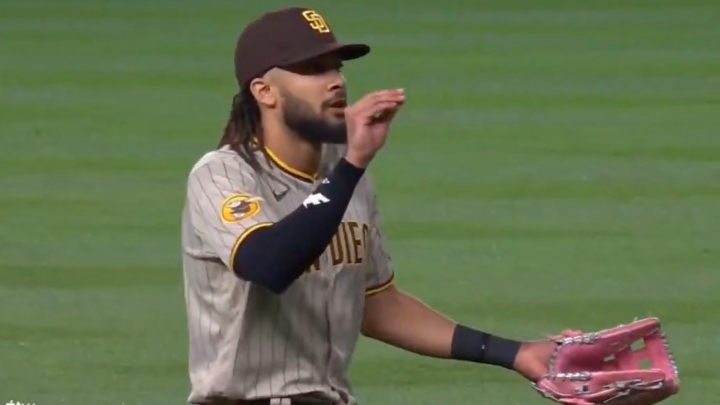 Fernando Tatis Jr. /
On Friday evening, the San Diego Padres visited the Bronx to take on the New York Yankees. It was San Diego's first visit to Yankee Stadium this year and all the fans in attendance jumped at the opportunity to give Fernando Tatis Jr. a piece of their collective minds. Tatis Jr. has been on the receiving end of a lot of fan hate this year following his return from a PED suspension.
Last night, though, Tatis Jr. was reveling in the shower of hate he was getting from the crowd. He was quite happy to help conduct a "steroids" chant whilst sitting in the outfield grass, looking a lot like a nine-year-old getting real bored during his fourth consecutive stint in right field.
In the sixth inning, with the Padres up 2-0, Tatis cranked a Ron Marinaccio pitch into the second deck up the third-base side and flung his bat into the stratosphere. Well-earned, I'd say.
Afterwards Tatis did some talking of his own to the occupants of the Bronx.
Really the only way to deal with this sort of thing. Tremendous all around.