Fernando Tatis Jr. Blasts Three Home Runs in Triple-A Game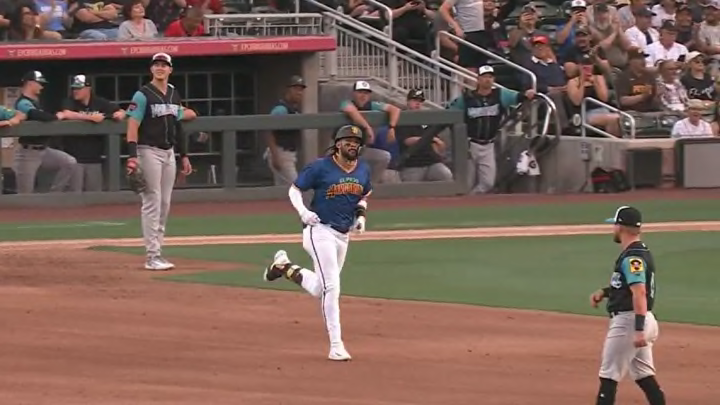 Fernando Tatis Jr. is nearing the end of his 80-game suspension after testing positive for a banned substance last season. Tatis is eligible to return on April 20, he's tuning up for his return with the San Diego Padres' Triple-A affiliate, the El Paso Chihuahuas. On Thursday night, he absolutely exploded.
Tatis had been tearing the cover off the ball for El Paso during his rehab stint, but on Thursday night he went nuclear. He finished the game going 5-for-6 with three home runs, a double, a single and eight RBIs.
He went deep in the second, fourth and eighth, and all of them were absolute rockets.
Check these highlights out:
The first homer was 115.1 mph off the bat, the second was 111.9 mph and we don't have data on the third. So far during his rehab stint, Tatis is hitting .478, with a .586 on-base percentage, is slugging 1.087 and has an OPS of 1.673.
Yeah, I think he's ready to get back to MLB action.