Who Farted During Mike Garafolo's Live Urban Meyer Report on NFL Network?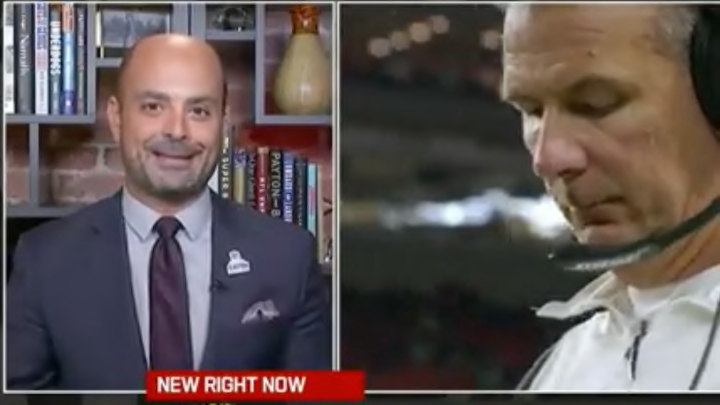 Mike Garafolo reporting on Urban Meyer /
Mike Garafolo was on NFL Now this afternoon to report the latest on the Urban Meyer situation. According to Garafolo, Meyer has basically spent the last few days apologizing to his family and his football team. Garafolo says he also heard that Meyer told his players that he acted like a, "bleep-hole idiot." As Garafolo says that is redundant and not grammatically correct there there is a very clear noise that sounds like a fart.
Garafolo was smiling while he was talking, but there appears to be a glimmer of recognition indicating that he heard it too. Especially with a brief pause. When he continues he appears to be almost laughing. Going back to re-listen it also sounds like someone clears their throat around the 10-second mark.
When the show moves back to the tri-box with Garafolo, host Andrew Siciliano and Steve Wyche look very serious in-studio and Marc Ross is at his house shaking his head. You have to think they heard the hot mic too. The question is, will any of them talk?