Fan Runs on the Field at the Super Bowl, Gets Decked By Security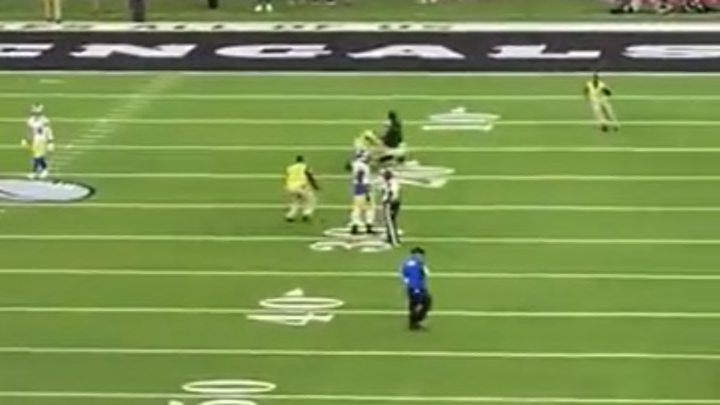 Super Bowl LVI is shaping up to have a great finish, but one guy who bought a ticket won't be able to see it. In the middle of the third quarter a fan ran on the field at SoFi Stadium. He ran most of the length of the field before getting decked by security.
Here's some pretty good video of what happened:
And here's another shot:
Imagine spending thousands of dollars on a ticket to the Super Bowl, just to run on the field, only be seen on grainy video and be banned from NFL games for life. Hope it was worth it buddy!