Fan Chugs Mayonnaise at Duke's Mayo Bowl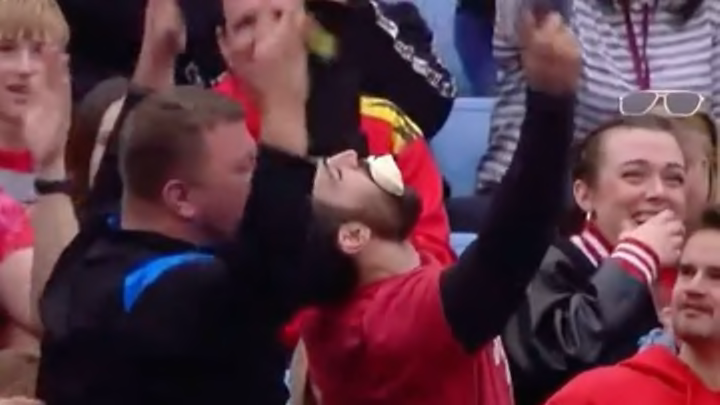 No exhibition football game steers into being weird more than the Duke's Mayo Bowl. National interest in the egg-based condiment was vastly underrated for decades before someone got smart and started pushing the gooey white stuff. Last year's contest provided Mike Golic Jr. the opportunity to put on the performance of his career. His exit from broadcast partner ESPN opened up a void that absolutely must be filled. And dudes are out there doing the most.
Here's a North Carolina State supporter chugging mayo. In public! In front of God and everyone else, just to go viral. Hope it was worth it.
I have some earnest questions about the security screening process in Charlotte. It seems like it was incredibly easy to bring mayonnaise into the stadium. In fact, it seems like those who forgot to bring a jar from home were provided a free sample upon arrival.
Not a bad thing.
Maryland and North Carolina State have spend the first 20 minutes of the actual game stopping each other on fourth down, knowing full well the real excitement is in the stands.