Fan Chains Self to Basket During Grizzlies - Wolves Game to Protest Glen Taylor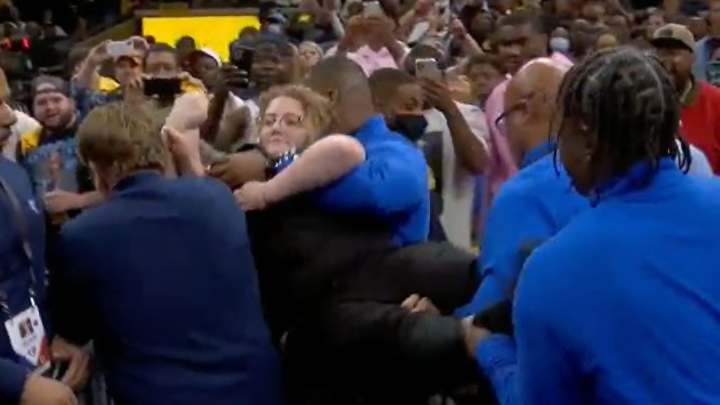 For the second time in a week a fan wearing a "Glen Taylor Roasts Animals Alive" shirt had to be removed from an NBA game by security. Earlier this week a fan tried to glue her hand to the floor during the Minnesota Timberwolves play-in game. On the first day of the NBA playoffs, another chained herself to a basket stanchion in Memphis.
This is absolutely wild. Two people doing this is officially a trend and the NBA probably isn't going to be happy that this is following Wolves' owner Glen Taylor city to city in the playoffs. The league also might have a security problem with "fans" getting wherever they want during games.