Latest NFL Leads
A Falcons Fan Screamed Obscenities During Kyle Van Noy's NFL Network Postgame Interview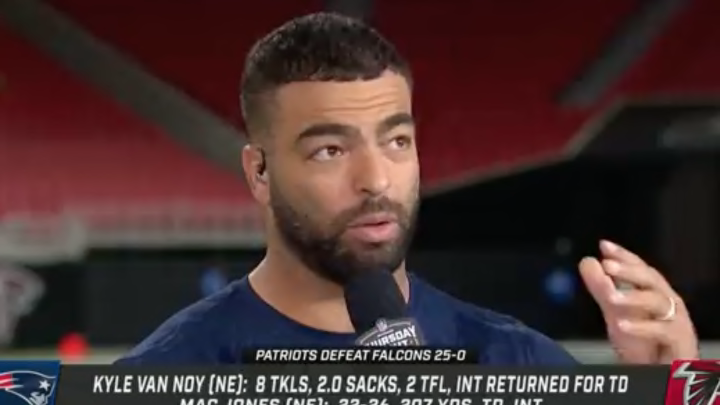 Kyle Van Noy /
The New England Patriots beat the Atlanta Falcons, 25-0, on Thursday night. Mac Jones was good, but the Patriots defense was unrelenting. Kyle Van Noy had eight tackles and two sacks and got to go on the NFL Network postgame show. During his interview someone in the stands started screaming obscenities. Most of the obscenities actually.
Van Noy took it in stride and told the guy to calm down, but I don't think he heard him. That's hwen Van Noy said he'd be upset too and referenced 28-3, which remains the ultimate insult you can throw at someone from Atlanta.
Whatever Van Noy said obviously worked because the guy in the stands was never heard from again.