Huge Brawl Breaks Out During EuroLeague Basketball Game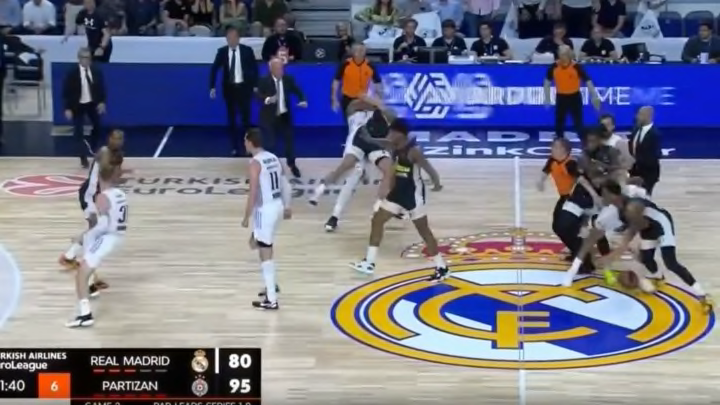 On Thursday, an impressive brawl broke out during a Real Madrid-Partizan EuroLeague basketball game. Real Madrid was down by 15 with less than two minutes to go when team captain Sergio Llull committed a cheap foul and sparked a melee that featured former Boston Celtic Guerschon Yabusele body slamming former Utah Jazz lottery pick Dante Exum.
It was chaos.
Perhaps the most impressive part is that Llull started this fight and managed to avoid pretty much all of the repercussions. Vet move.
The game was not resumed after how violent the fight was. The two sides will see each other again very soon, though, as this was only Game 2 of their playoff series.