Latest New York Mets Leads
Euphoric New York Mets Celebrate Winning World Series in Spring Training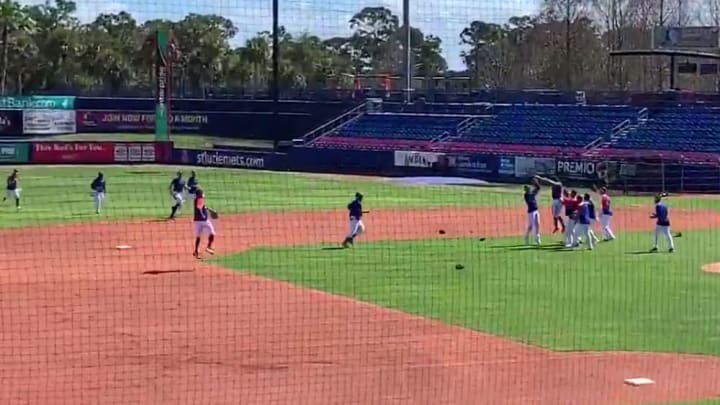 The New York Mets celebrating winning the World Series in Spring Training. /
Spring Training is the time when Major League Baseball teams prepare for every possible scenario they might face during a season, no matter how unlikely. The New York Mets took that to the next level today when they apparently practiced celebrating making the final out in Game 7 of the World Series.
The Mets finished tied for last place in the NL East during the pandemic-shortened 2020 season. Since then they've had a major influx of cash with new owner Steve Cohen, but failed to sign any big-name free agents, though they did trade for Francisco Lindor. They also have apparently heightened their expectations if they're practicing winning the World Series.
It should be noted that in this scenario, they appeared to be using six infielders and somewhere between five and seven outfielders, which might be the only way they can win the World Series this season.