East Tennessee Kicker Thrown Off By Friendly Cannon Fire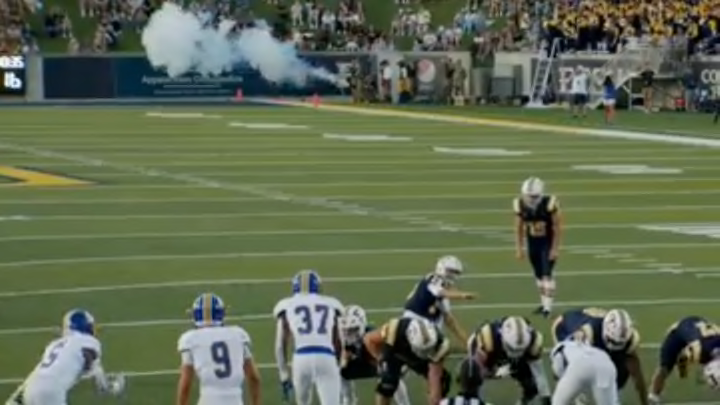 East Tennessee State beat Mars Hill on Thursday, 44-7. I can't find the spread, but 37 was probably enough to cover. If you had ETSU by 37.5 then I'm sorry and you're going to want to direct your ire at the person in charge of the cannon.
The ETSU Army ROTC program has been firing a cannon to celebrate touchdowns by their home team since 2019. After ETSU scored their first touchdown of the season they fired that cannon, but they did not have the timing down becuase they fired it right as their kicker was going for the extra point.
The sound of the cannon stopped kicker Tyler Keltner in his tracks as he was approaching the ball and he didn't even attempt the kick. Instead he ended up picking up the ball and getting tackled. Keltner would go on to make all five of his actual extra point attempts and added a 44-yard field goal. No further misfires were noted.