Latest Espn Leads
ESPN Now Interrupting Studio Shows For Yankees At-Bats Leading Up to Aaron Judge At-Bats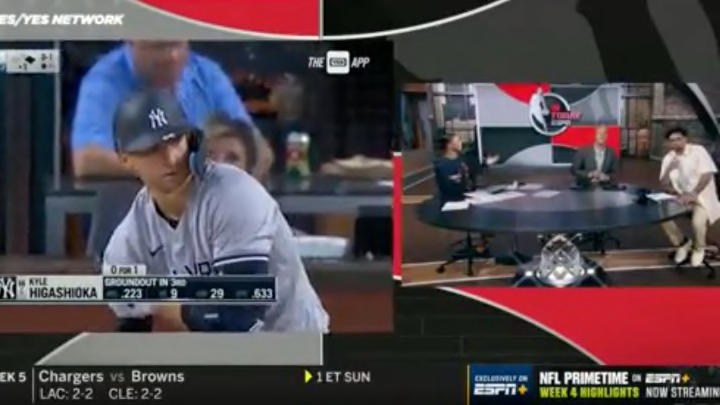 ESPN is attempting to capitalize on Aaron Judge's historic home run chase by constantly interrupting any and all programs to show his attempts to hit No. 62. This has drawn the ire of many viewers, in part because Judge has failed to go long in the five days that have passed since he hit No. 61. ESPN is probably going a little over-the-top about it all, but it isn't the world-ending programming decision some are making it out to be.
The network's dedication to not missing a single pitch of a Judge at-bat can be rather amusing, though. Take today as an example. The NBA Today crew was on-air on Tuesday afternoon, preparing its viewers for the upcoming season, when ESPN went to the double box in order to show a Judge at-bat as the Yankees wrap up their season against the Texas Rangers. Jalen Rose, Richard Jefferson, and Malika Andrews decided to keep everyone's attention on one screen and watched the at-bat along with the audience at home.
The problem is, someone jumped the gun and NBA Today was stuck watching a Kyle Higashioka at-bat.
Not quite as interesting as seeing Judge up there, but I'd love to get Jefferson's take on Higashioka's eye at the plate.