Fire Alarm Goes Off in Press Box During Miami-Florida State Baseball Broadcast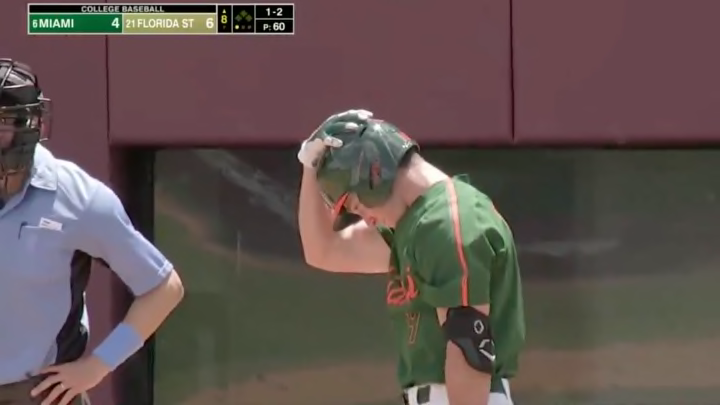 Fans who tuned into the Miami-Florida State game on ESPN2 this afternoon were treated to an unpleasant blaring on the broadcast in the top of the eighth as a fire alarm appeared to go off in the press box. The broadcast team marched on undeterred, but it was a rather significant detriment to a quality viewing experience.
Here's some video of what we're talking about.
FSU beat writer Curt Weiler responded to the tweet and confirmed it was a fire alarm going off in the press box. So it only bugged the reporters and the broadcasters, even if it sounds like it's echoing throughout the stadium.
Life is always interesting in sports media, isn't it?