ESPN Draft Team Getting Sick of Mel Kiper Jr.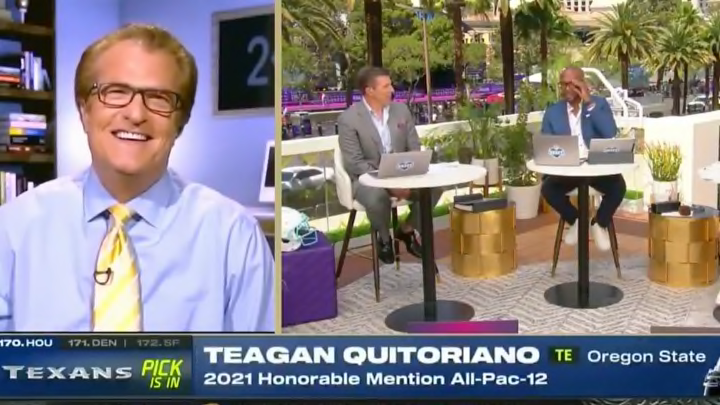 Mel Kiper Jr. /
The hours are growing long for those tasked with NFL Draft coverage as the final rounds wind down on Saturday afternoon. The in-depth examination of every single prospect that comes up on the draft board probably gets old by the sixth round, even for the men and women paid to do it all who are undoubtedly very passionate about football.
That may be how Mel Kiper Jr. found himself on the receiving end of a few jibes from the ESPN draft team today. First, Kiper Jr. and Todd McShay got into a verbal duel over who liked a particular prospect more.
Then Kiper Jr. got interrupted in the middle of a typically lengthy spiel about the 185th overall pick.
I will say Kiper Jr.'s stamina is something to behold. By prospect No. 100 most of us would probably settle for an analysis that consisted of the words "that guy's nice" and simply moving on. Kiper Jr. is giving a TED talk about the eighth running back selected. It's dedication to his duty.
What a guy.