The ESPN Club on Disney's Boardwalk: Gone, But Never Forgotten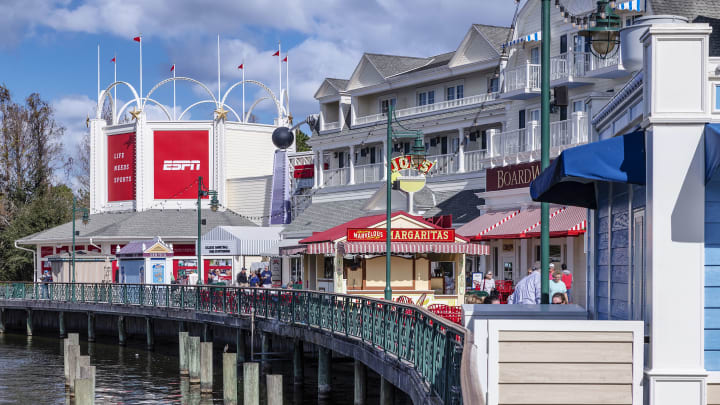 John Greim/GettyImages
The ESPN Club at Disney's boardwalk closed permanently earlier this year, capping a memorable run as a place stressed-out parents could drink a beer and watch the game as they assessed which one of their children would be easiest to be left behind on the return trip. Demolition began yesterday after all the most important artifacts were secured and cataloged and crews aggressively attacked the job of dismantling history. Leading to the existence of this wonderful photograph.
Since it's Friday and no one will see this, let me float a very stupid idea.
Just leave this structure right there as a testament to what once ruled the walk. It's a beautiful comment on the nature of sports — steely resolve in the face of defeat and a commitment to hitting the gym to build back more muscular and virile. Something for future civilizations to stumble upon and curse should some sort of Planet of the Apes situation arise. Or, more immediately an Instagram location to drive up foot traffic.
Let's think this one through before doing anything hasty.