ESPN Announcer Can't Stop Laughing at FCS Kicker Getting Lit up on a Fake Field Goal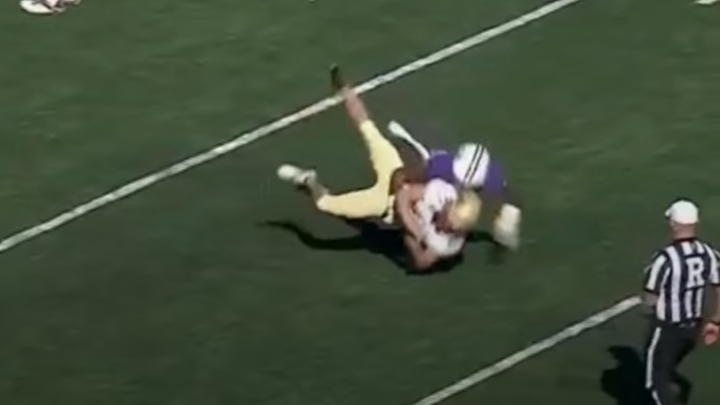 Furman beat Elon, 31-6, in the first round of the FCS Playoffs last weekend. Trailing by 11 with less than six minutes remaining in the first half, Elon lined up for a field goal and ran an all-time bad fake that got their kicker, senior Skylar Davis, absolutely lit up by Furman cornerback Travis Blackshear. Just watch.
That's James Westling and Forrest Conoly on the call. Westling rose to the occasion on the call as it happened and then Conoly took over. By the time the clip is over he can barely speak he's laughing so hard.
"You throw it out to the little guy and he's trying to grab it and oh my goodness Furman lit him up on that trick play. Travis Blackshear, that's one for the books. That's the one where you go to the media deparmtent, you get some still shots, you put that up in the athletic center. That's one of the all-time great hits in the Furman program right there ladies and gentlemen."
That's good announcing right there.