ESPN Cameras Closely Following Adam Schefter as He Takes Calls During Free Agency Special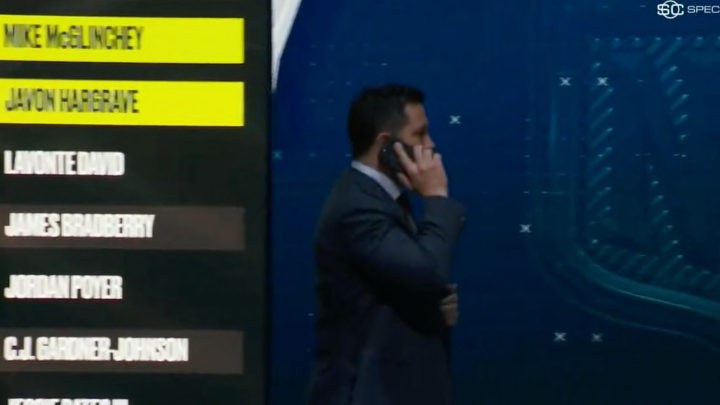 Adam Schefter /
Adam Schefter is a popular man during NFL free agency and he cannot turn down a single call if he's to retain his position atop the insider power rankings. Even when he's on TV. ESPN's cameras followed him closely during the network's free agency special on Monday.
Information gleaned: Schefter is a big pacer. Tremendous form, really. Could try to match Hal Wilkerson in a race-walking contest if he worked hard enough.
Who knows if the information being relayed here will ever see the light of day, but we got a glimpse into the process. I imagine there will be plenty more pacing before the week is done.