Errant Wimbledon Serve Ends Up in Fan's Beer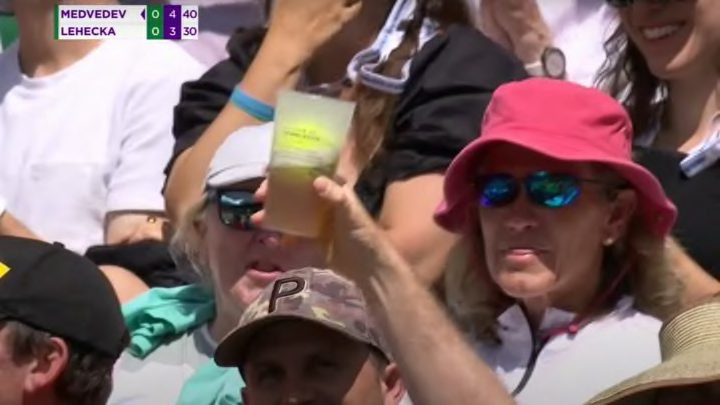 The Holy Grail /
On Monday, Daniil Medvedev and Jiri Lehecka faced off at Wimbledon for a spot in the tournament's quarterfinals. Medvedev ultimately was victorious after Lehecka was forced to withdraw due to an injury, but the way the match ended was not the weirdest thing about the day. Not even close.
During the first set fans in attendance witnessed a once-in-a-lifetime occurrence as a tennis ball ended up in a spectator's beer.
Absolutely remarkable. Threaded through the eye of a needle type stuff. Especially since, unlike baseball, this fan was almost definitely not on the lookout for something like this to happen. The resounding cheer from the crowd was great, too.
Sports are the same, no matter where you are-- everybody loves a good catch.