Erin Andrews Winded After Halftime Jog With Kyle Shanahan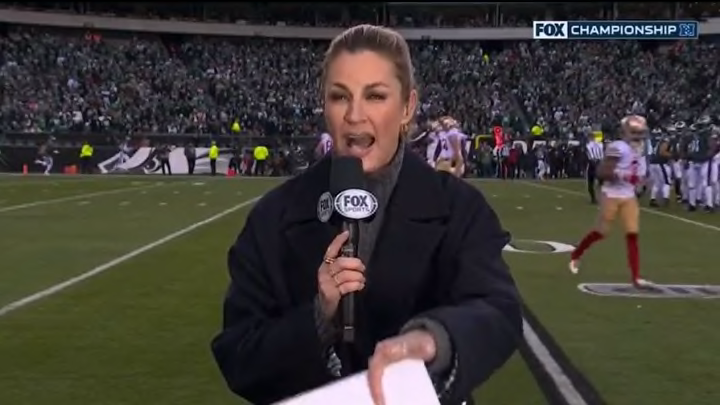 Erin Andrews is earning her money as the sideline reporter for the NFC Championship Game on Sunday. At halftime, with the Philadelphia Eagles leading the San Francisco 49ers 21-7, Andrews ran after 49ers head coach Kyle Shanahan to ask about Brock Purdy's status. She was out of breath while giving her report.
Here's video of Andrews reporting on what Shanahan said:
Andrews barely stopped to catch her breath, ensuring viewers had the latest news and were up to date. What a pro.
That said, Purdy did return briefly in the second half after Josh Johnson was injured. The NFL is getting wild on Sunday.