Eric Musselman Explodes In Expletive-Laced Tirade, Assistant Grabs Student Journalist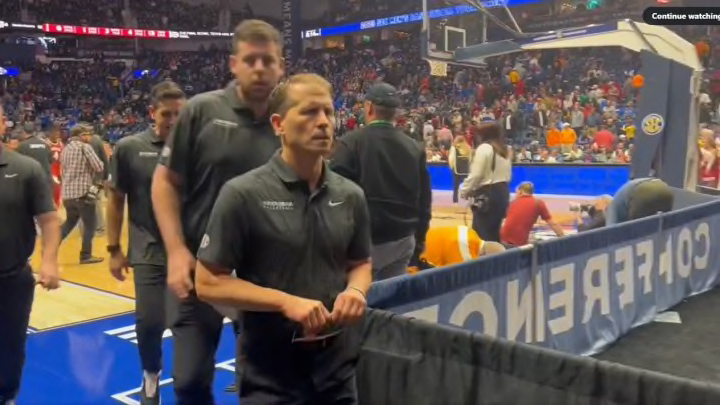 Arkansas lost to Texas A&M in the SEC Tournament quarterfinals Friday evening and the Razorbacks' coach did not take it well. As Eric Musselman left the floor, he was raging, firing off string of f-bombs, then one of his assistants grabbed the phone of a student journalist.
Check this out:
That's ridiculous and completely unacceptable behavior.
Jack Weaver is a member of Kentucky Kernel, the independent student newspaper for the University of Kentucky. The assistant -- director of internal operations, Riley Hall -- grabbed the phone, then threw it to the ground, according to Weaver.
The SEC needs to address this behavior immediately and Musselman needs to apologize.
Musselman has always possessed an explosive personality, so this isn't a huge surprise. But to aim that ire at a kid is crossing a line. There's no place for that in college basketball.