Eric Adams Calls Yankee Stadium 'the Yankee Park' During YES Opening Day Broadcast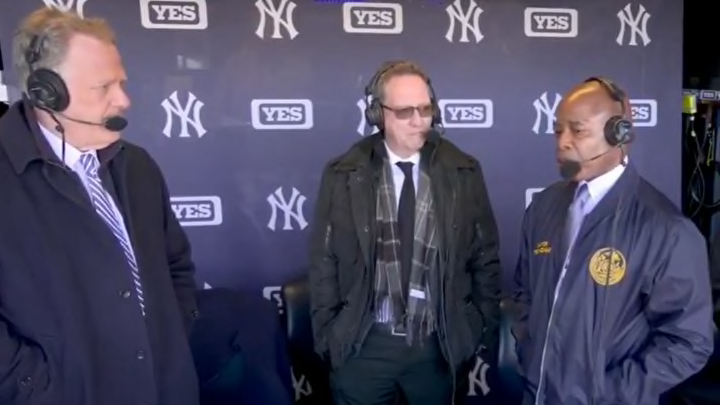 Eric Adams may not be the worst mayor in America, but he often seems like the one who has spent the least amount of time in the city he's supposed to be mayor-ing. Adams made an appearance on the Opening Day YES broadcast as the home team beat the San Francisco Giants, 5-0. Adams proceeded to call Yankee Stadium, "the Yankee Park."
Now, maybe he wasn't explicitly calling Yankee Stadium, "Yankee Park." Maybe he was just awkwardly referring to the baseball park where the Yankees play and it sounded a little weird because no one has ever said that before. Or maybe he's just never heard of Yankee Stadium. Either way, it's classic Eric Adams. The man just has a way with words.