Emmanuel Acho Has Some Questions About Brian Flores' Representation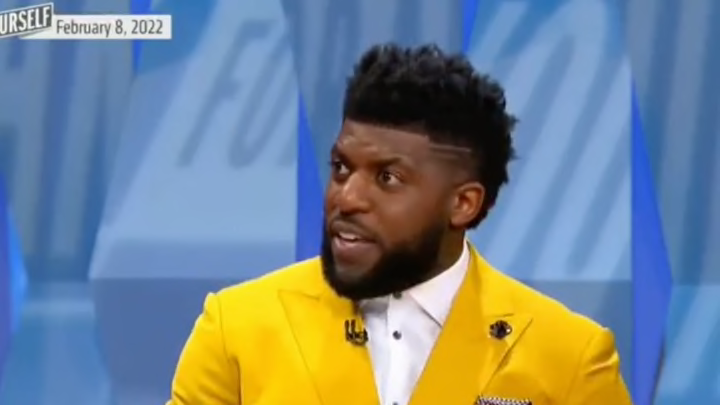 It's been one week since Brian Flores filed a class-action lawsuit against the NFL and its teams. And although much of the discovery process is happening behind closed doors, it seems fair to say that the resulting momentum and public-relations battle hasn't been a resounding success. There has been support, but precious little in the form of allies putting their names and experiences on the line with corroborating or supporting evidence. The former Miami Dolphins coach has also been second-guessed for choosing a law firm that seems to have its own problems committing to diverse hires.
Emmanuel Acho gave voice to this on yesterday's Speak For Yourself.
"So wait a second, Brian Flores," Acho said. "You are suing the NFL because of a lack of diversity and your representation in suing the NFL lacks diversity. Somebody gotta make it make sense."
Two things can be true here. Flores' lawsuit may have been rushed and his hiring of this law firm could prove to be an unforced error. The narrative spoken here can also be distractive whataboutism meant to muddy up waters. Concluding that it is harder for minorities to become NFL head coaches and it is harder for minorities to become law partners than their white counterparts seems a somewhat reasonable landing place.
Both seem like problems to address instead of weaponizing against each other.
Acho's point is one that both the pro-Flores and anti-Flores camps can make. It'll be incumbent on everyone to dig deeper to ascertain if the argument is being made in good faith or otherwise.