Argentina Goalkeeper Emi Martinez Has Some Fun With Golden Glove Trophy After World Cup Win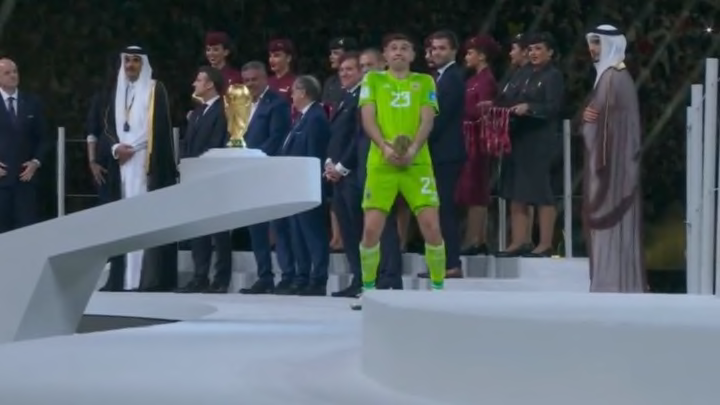 Emi Martinez /
Argentina beat France in the World Cup Final on Sunday in a barnburner of a match that kept eyes around the globe glued to the screen from start to finish. During the awards ceremony, Argentina goalkeeper Emi Martinez was given the Golden Glove trophy for his excellent play throughout the tournament and the two saves he needed to make in order to leave Qatar a champion.
Immediately after receiving the trophy, Martinez did something with it nobody expected.
Dudes being guys. Even a victory on soccer's biggest stage does not erode the man's sense of vulgar humor. Admirable stuff, really. A lesson in staying true to one's self and all that.
When you win the big one, you can do just about whatever you want.