Eli Manning Tries Out For Penn State Football Team as 'Chad Powers'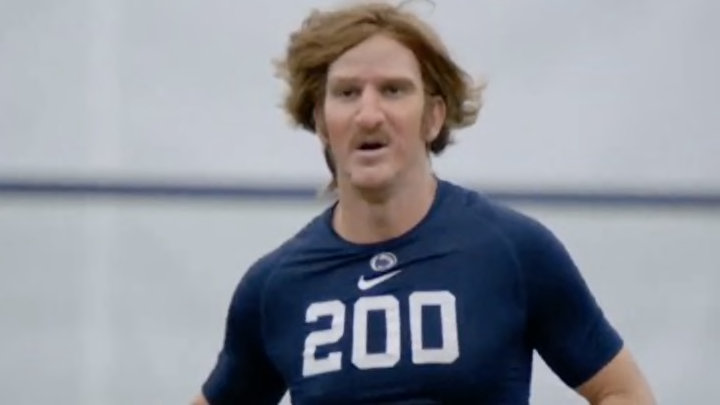 "Chad Powers" /
Eli Manning is back on the ManningCast this year alongside his brother Peyton but that doesn't mean his other projects grind to a halt. Eli's ESPN+ show titled Eli's Places is releasing new episodes as the year goes along and on Monday they dropped a particularly amusing video of Eli attempting to try out for the Penn State football team as a walk-on.
Not just any walk-on. His alias was Chad Powers and he has long, flowing locks. Eli donned a wig and I'm pretty sure a fake nose to go undercover during what appeared to be an actual walk-on tryout for the Nittany Lions. It was tremendous content.
Remarkable dedication to the bit here. It takes a long time to do makeup like that.
Chad Powers. Love it.