Eli Manning Gave America the Double-Bird on ESPN2 During ManningCast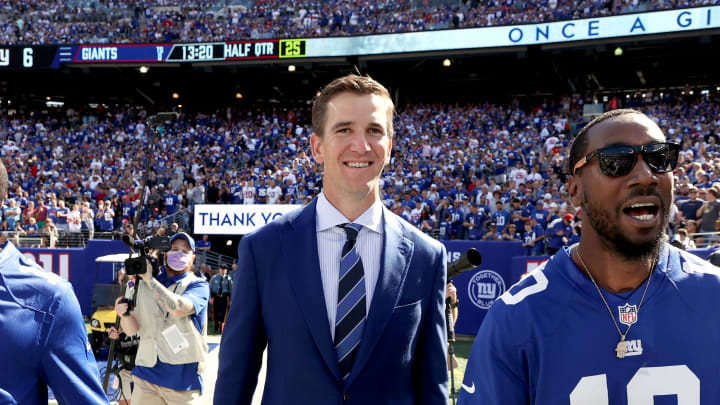 Eli Manning / Al Bello/Getty Images
Eli Manning flipped America two middle fingers on the Monday Night Football alternate broadcast ManningCast. While discussing Philadelphia Eagles fans with guest Chris Long, Eli Manning explained that 9-year old kids would give him the double-bird when the Giants played in Philly.
Peyton Manning then encouraged him to do it and Eli actually did it and said, "Can we do that? I think you can blur that out, right?"
The ManningCast continues to be a football broadcast unlike any other. It will be interesting to see how ESPN reacts to this. If this happened on the main broadcast, there would probably be some letters written, but this is the alternate broadcast on ESPN2 at 11pm on a school night. Presumably the audience can handle stuff like this.
Eli apologized when they came back from commercial.
Here's a gif of Eli flipping the double-bird if you're so inclined.