Latest NFL Leads
Eli Manning Wearing Gold Death Row Necklace Gifted by Snoop Dogg on Playoff ManningCast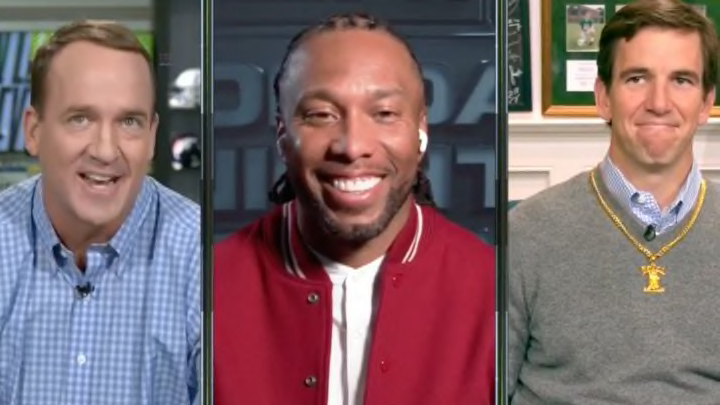 The Manning Brothers and Larry Fitzgerald /
The Brothers Manning are presiding over the final game of Super Wild Card Weekend, commentating over the Los Angeles Rams' matchup with the Arizona Cardinals. It's the last Monday Night game of the season and thus the final ManningCast of the year. It's been quite a ride.
Eli got off to a hot start when he donned a gold Death Row Records necklace early in the first quarter as Larry Fitzgerald joined he and Peyton.
Straight fire, some might say. Eli wears it well.
The ManningCast has been a roaring success and already gave us some content right off the bat tonight. Here's to a good game and a good finale for the brothers.