Edwin Diaz Got Hurt During Puerto Rico World Baseball Classic Celebration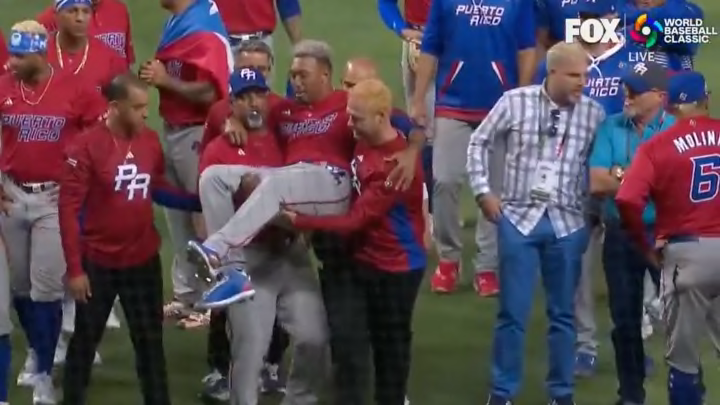 Edwin Diaz /
New York Mets star closer Edwin Diaz got injured during Puerto Rico's win over the Dominican Republic during the World Baseball Classic. He didn't get hurt during play, though. Diaz somehow managed to go down during his team's celebration after taking down the DR to head to the quarterfinals.
It's hard to see what happened but his teammates waved to trainers instantly and all looked stunned, which is never a good sign. One was captured crying. A wheelchair was brought out for Diaz after he was helped to the side of the field.
Absolutely horrible to see. Diaz just signed a five-year, $102 million deal with the Mets this past offseason and in general is one of baseball's most electric closers. Hopefully it isn't as serious as it looks, because it looks really bad right now.