Nick Sirianni Loses Gum While Angrily Yelling at Eagles Coaches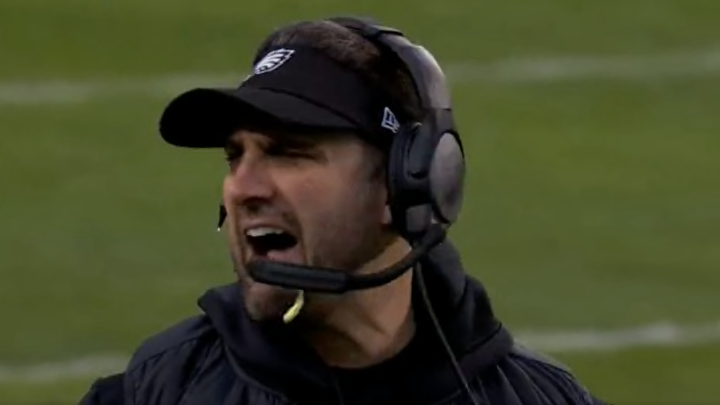 Nick Sirianni /
The Philadelphia Eagles leveraged a few lucky breaks into a 14-point halftime lead over the San Francisco 49ers during the NFC Championship Game. It would have been more if things went as Nick Sirianni wanted. After a Josh Johnson fumble the Eagles scored their third touchdown of the day with 16 seconds left before halftime and Philly lined up to go for two.
Whether it was just a tactic to try and draw the Niners offsides before using one of their two final timeouts or an actual attempt to go for two, we will never know because the offense didn't know what was going on. A timeout was used and the camera zoomed in on a furious Sirianni as he whirled to yell at his coaches for not having their act together.
This was unfortunate because the camera also captured Sirianni's gum flying out of his mouth.
Nasty work. He'll have to reload at halftime.