Eagles Fans Were Already Tipping Cars Over Before Super Bowl LVII Kicked Off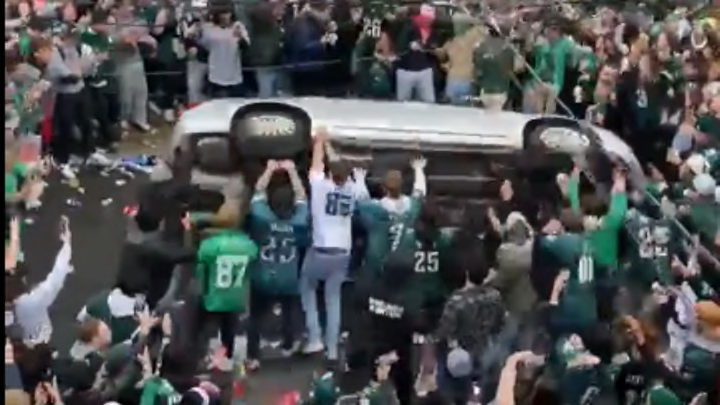 Philadelphia Eagles fans are known for being a bit crazy. On Sunday, they lived up to their reputation before Super Bowl LVII even kicked off.
Video has surfaced of a block party in the streets of Philadelphia where fans tipped over a sedan before Super Bowl LVII had started.
I'm not sure what even possessed people to do things like this, but something tells me the people of Philly are so nuts that the owner of this car will be fine with it as long as the Eagles beat the Kansas City Chiefs on Sunday.
Eagles fans and Bills fans, consistently competing to be the craziest in the NFL.