Eagles Defensive Coordinator Jonathan Gannon Made Good on Promise to 'F---ing Gut' the 49ers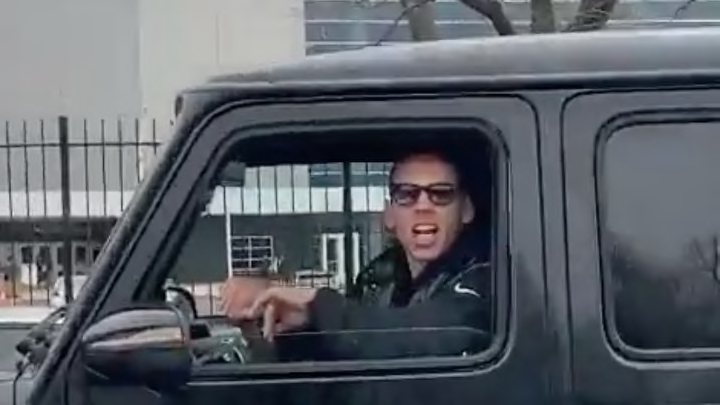 Everyone in Philadelphia is very happy about the Eagles playing in the Super Bowl. Look only at the myriad celebratory videos or growing legion of celebratory journalist fans. Perhaps no one was more relieved to see every San Francisco 49ers quarterback associated with the franchise fall victim to an injury than Eagles defensive coordinator Jonathan Gannon, whose unit feasted upon an offense that literally could not execute a passing play.
Why?
Because otherwise this video him promising to "f-ing gut" the Niners before championship Sunday would have been tough to live down. Instead, it became iconic.
As with anything in its internet infancy stage, firm information here is a moving target. At first blush people thought this may have been from the past few days and therefore tremendous bulletin-board material for Patrick Mahomes and the Kansas City Chiefs. And been a huge story line.
Now it's just kind of a cool thing a cool guy in sunglasses did in a sport utility vehicle.
Immediate reaction suggests this video will only make him more beloved among Birds enthusiasts. Truly a man of the people.