C.J. Gardner-Johnson Calls Out Jonathan Gannon, Quickly Deletes Tweet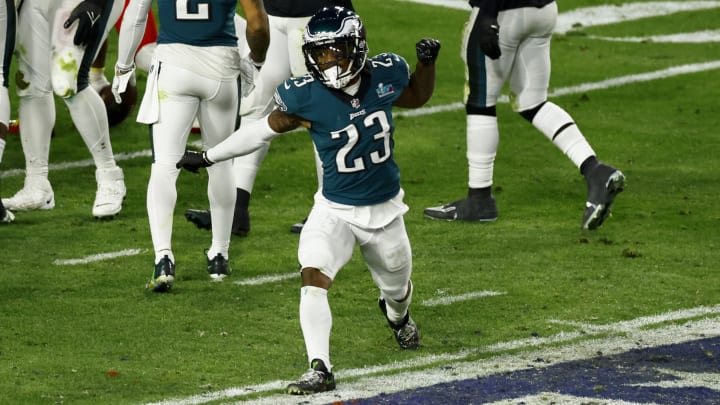 Kevin Sabitus/GettyImages
Jonathan Gannon is the head coach of the Arizona Cardinals, which means Kyler Murray is now his problem. His overall performance as the defensive coordinator of the Philadelphia Eagles is what earned him the big job, though his most recent performance didn't go so well as the Kansas City Chiefs were a machine in the second half of Super Bowl LVII. Gannon spoke about what could have beens and what ifs yesterday while attending the NFL Scouting Combine and offered perfectly reasonable assessments, crucially including the fact that could have done a better job.
It was classic Coach Speak steeped in personal accountability and, overall, quite an unremarkable 30 seconds. However, it was enough to bring something out in impending free agent safety C.J. Gardner-Johnson, who quote-tweeted the video with "You ain't put us in a position to make plays."
Gardner-Johnson, having created a news cycle and much-needed content for Philadelphia and Phoenix, announced he was going back to bed.
Losing a Super Bowl can sting forever. And the pain is fresh. There may be some validity to the criticism quickly deleted but it's a bit confusing why it needed to be said when Gannon essentially said the same thing.