Eagles Bus Got Stuck in Traffic on Way to Super Bowl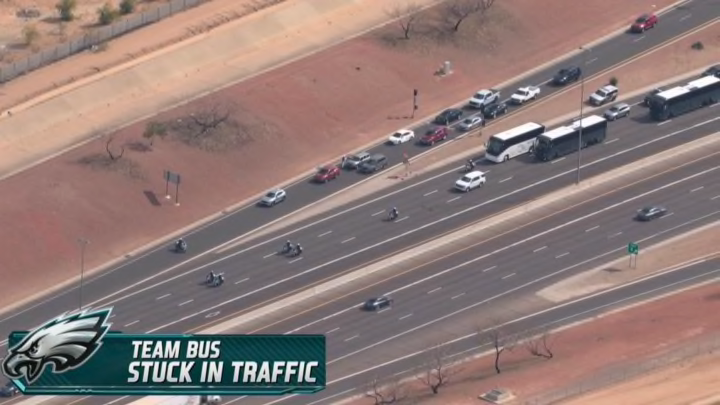 Eagles /
The Philadelphia Eagles encountered some early difficulties on Super Bowl Sunday thanks to crowded roads. The team's bus apparently got stuck in traffic after leaving the hotel to get to State Farm Stadium earlier today, and things got bad enough that a police escort was summoned to save the team.
Nothing like some adversity on the day of the Big Game to get the blood going for the Eagles. Hilarious that this is still a thing that can happen. No matter how much money gets poured into this by the NFL and both teams, some obstacles will remain no matter what.
READ NEXT: 30 Best SportsCenter Anchors of All Time
Unless everyone takes a chopper to the stadium. If the Eagles lose to the Kansas City Chiefs today and blame their uneven pregame schedule stemming from this little incident, next year will undoubtedly feature a fleet of aircraft for both teams. Absurdity knows no bounds when it comes to professional sports!