AJ Brown, Jimmie Ward Have to Be Separated By Refs Before Eagles-Niners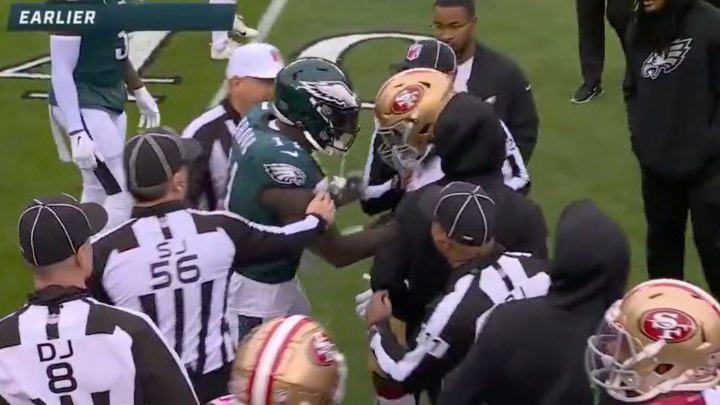 AJ Brown and Jimmie Ward /
This afternoon's NFC Championship Game between the San Francisco 49ers and Philadelphia Eagles is guaranteed to be a chippy affair between two very physical teams who love winning in the trenches. The fireworks got started early on Sunday with AJ Brown going after Jimmie Ward during warmups and needing officials to separate the two before the situation escalated.
Love it. Fiery football is the best football. We are fortunate enough to get a matchup between the two best teams in the NFC with a Super Bowl berth on the line. The football is going to be good no matter what. It will be great if Brown and Ward's teammates carry over this energy onto the field.
Should be a good one.