EA Sports College Football Game Returning Summer 2024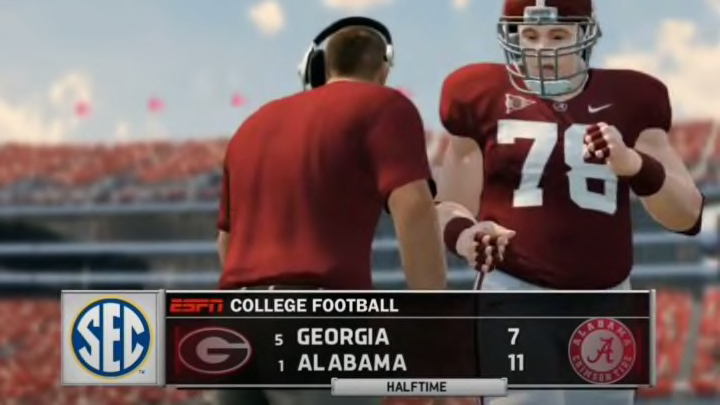 Existence has been dark and meaningless since EA Sports stopped releasing its college football game after the 2014 edition. It got a bit brighter over the past year or so as rumors that it was returning began to flood the zone. The resurrection has been cloaked in secrecy as the company has taken great pains to say little, if anything, publicly. So there's some good news and some bad news this morning as we finally learn that the title should be released in 2024.
Daryl Holt, EA Sports' vice president and general manager, told ESPN in an interview the brand is going to launch EA Sports College Football at that time because of the totality of the undertaking of creating the game from scratch.
For them, it's not about rushing to market but making sure the inaugural edition of what they plan to have as a yearly title is up to standard.
"That's the best date for us to bring the game that we think is going to meet or exceed our player expectations," Holt said. "And cover the breadth and scale of what we want in the game. We're trying to build a very immersive college football experience."
Holt said this is not a delay and previous conjecture about an earlier release was simply that. The game has secured rights to all 10 FBS conferences and the College Football Playoff, though Notre Dame's participation remains an open question.
Two ways of looking at this. We finally have a real timeframe to look forward to. It's just over a year-and-a-half away. The 2014 edition of the game will continue its Herculean efforts satiating our desire to play.
Yay?