Dutch Soccer Fans Rocked So Hard They Broke the Stadium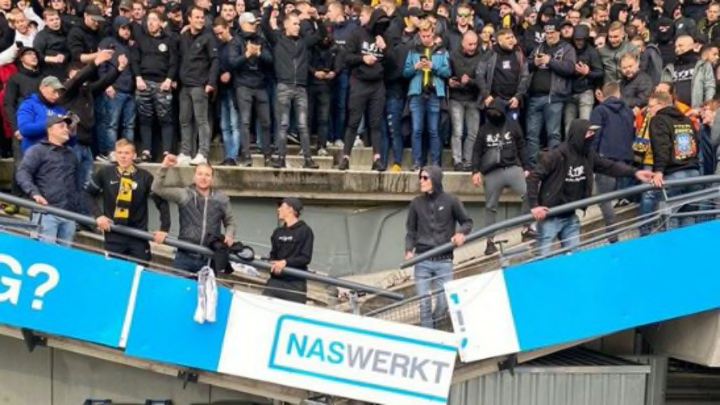 Vitesse Arnhem secured a 1-0 victory over NEC Nijmegen on Sunday to move up into sixth place in the Dutch Eredivisie table. But you knew that already because you're paying 400 dollars a month for a cable package with every game from every corner of the globe and it's very much worth it. What you perhaps missed, though, was the dangerous moment after the game as celebrating fans somehow avoided calamity when a portion of the stands collapsed.
The random container giveth and it taketh away. It can save your life or give you a herniated disk when moving. This could have been a tragic situation and it's not all that inspiring that infrastructure went down like this when things got rowdy in a regular season game. On the other hand ... a perfect real-life example of Dudes Rocking.