Officials Screwed Duke With a No-Call at End of Regulation on the Road Against 8th-Ranked Virginia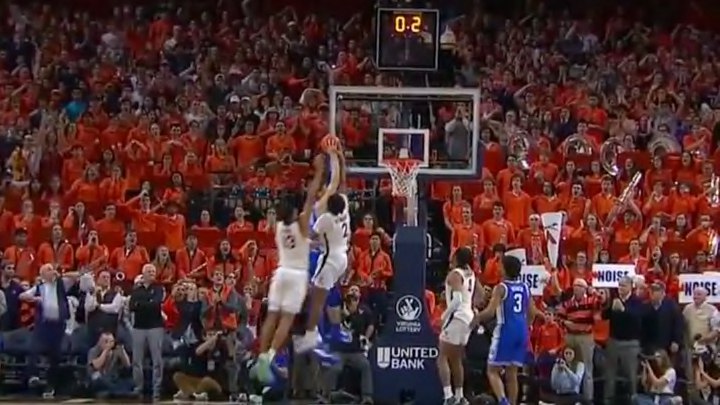 The Virginia Cavaliers beat the Duke Blue Devils in overtime, 69-62, in Charlottesville on Saturday after officials robbed Duke of two potential game-winning free throws at the end of regulation. Freshman center Kyle Filipowski took the ball to the basket as time was running out and appeared to get fouled before time expired. Replay showed contact and time on the clock, but somehow officials reviewed the play and decided that there was simply no foul.
At least Jon Scheyer could laugh about it.
Duke never recovered as the Cavaliers outscored the Blue Devils 11-4 in overtime.
Filipowski, who averages 15 points a game, was shut out by Virginia on 0-of-6 shooting, but he is a 77 percent free throw shooter. A win on the road against the eighth-ranked team in the nation would have been huge for Duke who sits at 17-8 with just six games remaining on their schedule.