Latest College Basketball Leads
Coach K's Final Loss: Most Duke Players Walked to the Locker Room Without Shaking Hands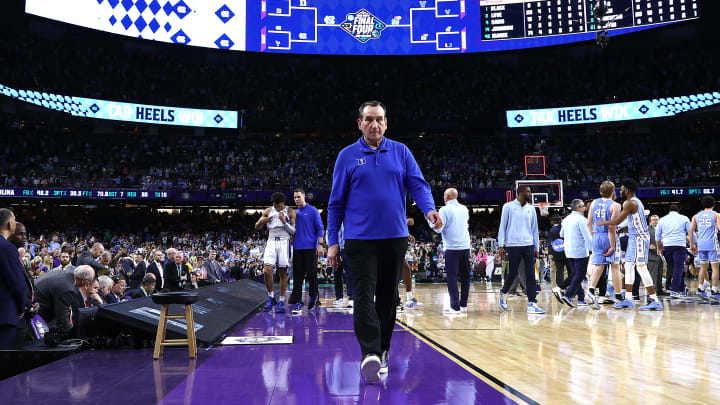 North Carolina v Duke / Jamie Squire/GettyImages
North Carolina beat Duke in the Final Four in the final game of Mike Krzyzewski's career. While North Carolina celebrated making it to the National Championship game, most Duke players headed to the locker room, forgoing the handshake line. Wendell Moore Jr. was one of the few Blue Devils to stay on the court with Coach K.
It was an emotional moment for both teams, but especially for Duke as their season ended.
North Carolina v Duke / Jamie Squire/GettyImages
Here's Coach K walking off with his wife. For the final time in his career.
Duke now turns to Jon Scheyer, the first major college basketball coach to have grown up online.