Draymond Green at Warriors Championship Parade: 'F*** Everybody Else"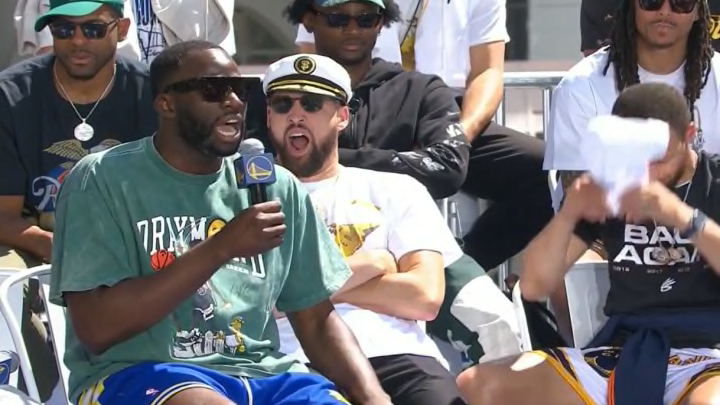 Draymond Green is having a time at the Golden State Warriors' championship parade on Monday. The now four-time NBA champ got on the mic and started dropping bombs as the Warriors' faithful cheered him on. He had some choice quotes, including saying, "And as always, f*** everybody else."
Here's video of that quote:
And here is Green claiming he's going to continue destroying people on Twitter:
That is likely in reference to the back-and-forth he had with Ja Morant over the weekend.
Green is right to bask in the moment. His Warriors have won four titles in eight years and are favored to win one again next season. His partnership with Stephen Curry, Klay Thompson and Steve Kerr is one of the most successful in NBA history. Many experts doubted him and the Warriors this postseason and Golden State came out on top.