Draymond Green Took a Swipe at Harrison Barnes at the End of Game 1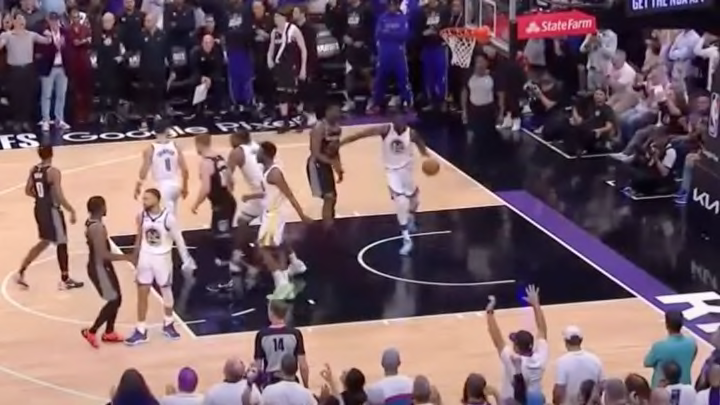 The Sacramento Kings beat the Golden State Warriors, 126-123, in Game 1 of their first round Western Conference matchup. As Malik Monk scored his team's 126th point of the game on his 14th free throw of the evening, Harrison Barnes and Draymond Green fought for position down low. As the ball rattled around and fell through the hoop they separated, but Green took a blind swing with his right arm.
Green then grabs the ball and tosses it to the official as if nothing happened and walks away. Barnes clearly pauses and looks at Green and then the official.
So is this just regular extracurriculars? Do guys often swing wildly behind them after they've finished boxing out? Or is this just another case of Draymond Green's complete inability to control his limbs? That would at least help explain why he only made 1-of-5 field goals in the loss. And what if he had connected? Would it have still been a no-call? Either way, maybe he should probably get his hands under control before he finds out who he might be messing with.