Peyton Manning Talked Draymond Green Into Swearing on the ManningCast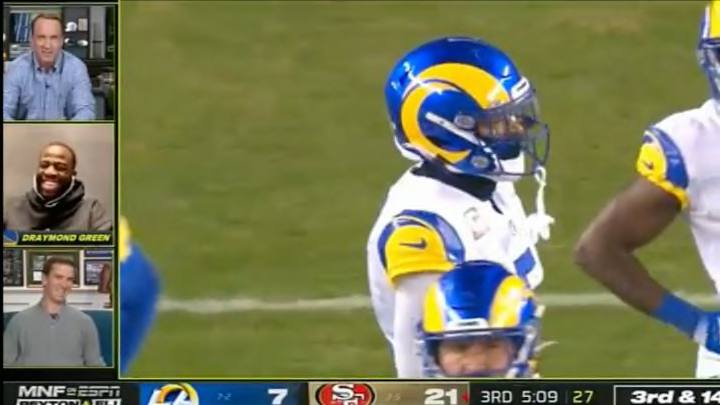 Draymond Green followed Phil Mickelson on the ManningCast during the San Francisco 49ers - Los Angeles Rams game. Peyton Manning asked Draymond about being friends with Charles Barkley and Green told the story of the first time he visited the Inside the NBA set and met Barkley. Green was basically ready to fight and Barkley completely disarmed him with niceness. Green said that he showed up ready to "kick his you-know-what." Peyton then encouraged him until Green said "ass."
Peyton was quite happy when Green finally said it, while Eli wondered if someone would have to apologize again. Eli was previously talked into flipping middle fingers on a ManningCast and Marshawn Lynch swore. ESPN2 after dark remains a wild scene.