Draymond Green on Skip Bayless: 'F---ing Guy Sucks'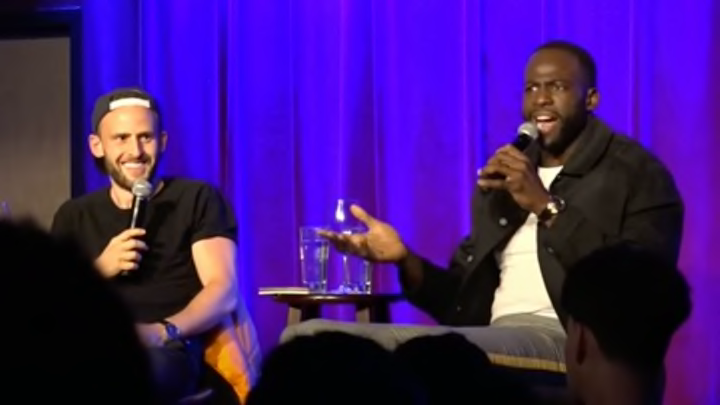 Draymond Green continues to say exactly what's on his mind. It was only a few days ago that he poured nitroglycerine on his back-and-forth with ESPN's Kendrick Perkins with some extremely aggressive language. In that time he appeared at a live podcast event in New York City alongside J.J. Redick. The four-time NBA champion was asked about his biggest eff you since capturing his latest crown and took the opportunity to aim his New Media laser at the biggest name at the other television sports giant.
"My favorite f-- you since the parade in all of this is Skip Bayless," Green said. "Everybody agree? Like, f---ing guy sucks."
You should judge for yourself, but it seems fair to say the crowd did not actively disagree.
It's no secret that Green doesn't like this guy. He offered extended commentary on his most recent podcast, which must be said continues to deliver the headlines.
All of this is made funnier and more complicated by the fact that The Volume is co-produced by Colin Cowherd, the other shiniest star at FS1. The battle lines are getting messy. Feelings will continue to be challenged until a detente is reached. But don't hold your breath on that.