Draymond Green and Aaron Gordon Had a Confrontational 40 Seconds in Game 4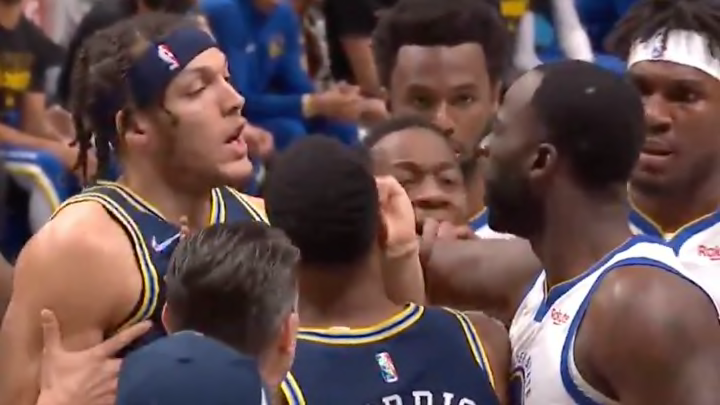 The Golden State Warriors were up 3-0 heading into Game 4 in Denver on Sunday. Just 40-seconds into the game Draymond Green's active arms (which he can't really control) resulted in the poking of Nikola Jokic's eye. Aaron Gordon took exception to the play and the two had to be separated and earned a double technical foul.
The two then retreated to their respective benches where the conversation continued.
Draymond really knows how to bring it out of people, doesn't he? Even after all these years, some things just never change. Anytime Stephen Curry is healthy and the Warriors are good, Draymond Green is going to annoy people.