Draymond Green Gets Annoyed With Reporter Asking About His Podcast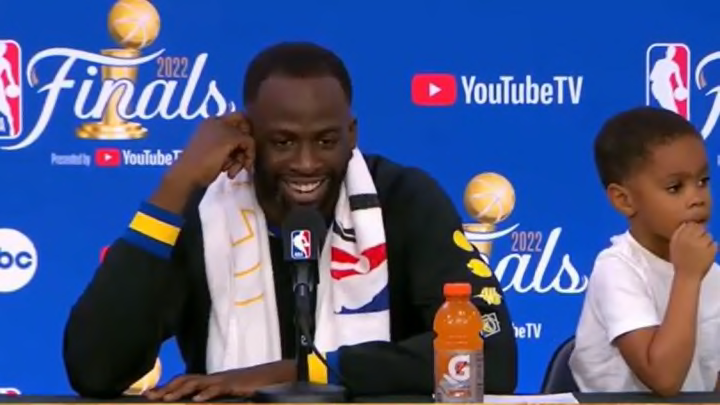 Draymond Green and the Golden State Warriors were not happy after suffering a 116-100 loss to the Boston Celtics in Game 3 of the NBA Finals Wednesday night. After the game, Green had a bit of a contentious showing during his time with the media. At one point he got annoyed with a reporter who asked if he might be giving away Xs and Os information on his podcast.
Check this out:
OK, so Green was being pretty rude there but that's also a bad question. NBA players talk Xs and Os with the media all the time, and if Green didn't talk about basketball games on his podcast, would anyone have a reason to listen? Of course not.
The funniest part of the entire exchange was when Green said, "Respect" at the end, when he has absolutely zero respect for the guy who asked the question.