Draymond Green Tried to Kick Herb Jones in the Head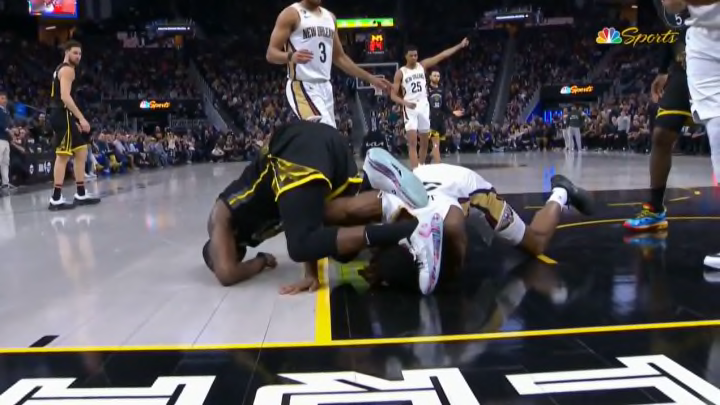 Draymond Green and the Golden State Warriors are facing the New Orleans Pelicans Tuesday night and, well, things weren't going in Draymond's favor. So he decided to do what he always does in those circumstances: cause trouble.
Green got into it a verbal sparring match with Herb Jones, which culminated with Jones informing Green that his coach was attempting to take him out of the game:
Green also gave Brandon Ingram a hard foul and the two had to be separated.
Then, having already accrued a technical and a flagrant, Green ran into Jones on a drive, was called for a charge, then attempted to kick him in the head.
Watch:
Another angle:
Somehow Green has yet to be ejected from the game. He'll certainly be getting a call from the NBA league office this week.