Draymond Green Wanted No Part of Isaiah Stewart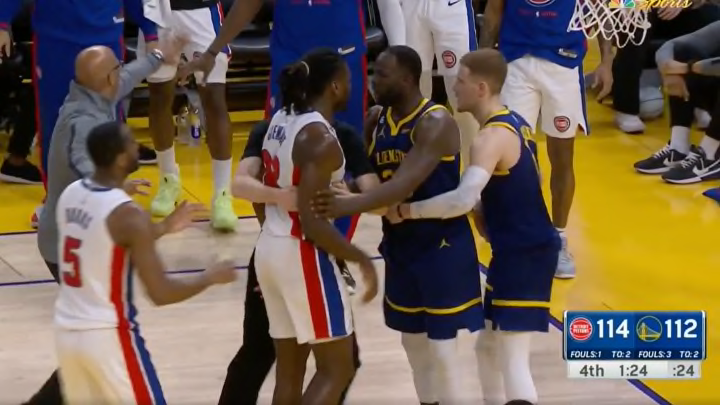 Isaiah Stewart v. Draymond Green /
The Golden State Warriors lost on a crazy buzzer-beater last night to the Detroit Pistons. This happened in part because the Warriors lost their best defender for the last 90 seconds of the contest. Draymond Green got ejected after a dust-up with second-year Pistons big man Isaiah Stewart with 1:24 left to go in the fourth.
Draymond Green getting ejected is not particularly noteworthy. What made this ejection stand out was that Green actually tried to deescalate the situation and still got slapped with his second tech of the game.
Green was probably playing nice specifically to avoid his second tech of the game and getting tossed. But we also know that he is definitely not above getting thrown out of a close contest in the regular season. It seems equally as likely, then, that Green saw who he was about to get into a fight with and decided to stand down. Stewart, if anything, has earned himself a reputation of a guy not to be messed with after he rampaged after LeBron James last year.
Smart move, Draymond.