Draymond Green Had a Fan Ejected For Threatening Him, Hopefully Other Unruly Fans Take Notice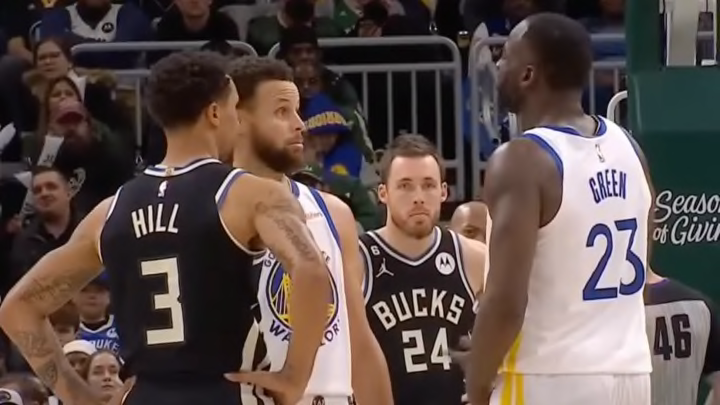 The Milwaukee Bucks beat the Golden State Warriors , 128-111, on TNT on Tuesday night. The game featured a very weird moment as Draymond Green got into it with a fan on the baseline during free throws and eventually had the guy thrown out of the stadium.
Draymond explained what happened after the game, minus the exact things that were said. However, if you watch the clip above, I believe you can see Stephen Curry's reaction when Draymond tells him what was said around the 57-second mark.
As Green mentions in his postgame comments, this is apparently an option for players, which Draymond has known about. The fact that he actually went through with having a fan removed is probably all the proof you need this guy crossed the line. It's hard to imagine anyone outside LeBron who could inspire as much talk from the crowd. If you get Draymond's attention, he'll probably talk back, but the league probably wants to discourage that.
Fans seem to be better this season after a rough transition back to being allowed to attend games. If people take it too far, they should be prepared to leave. Or better yet, should stay home in the first place.