Draymond Green Flashes Double Bird to Memphis Crowd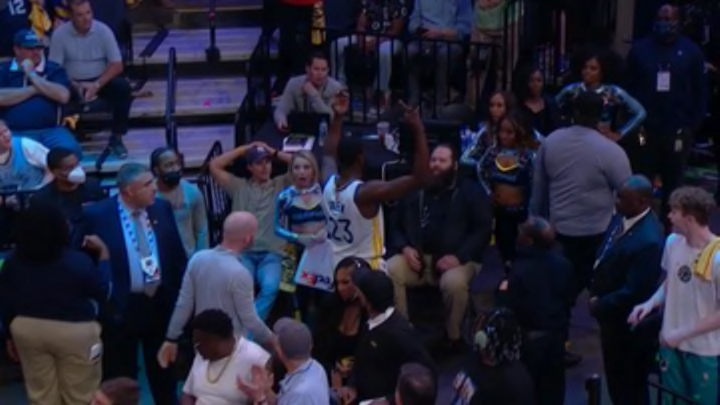 Draymond Green gestures to Memphis Grizzlies fans /
Draymond Green and Memphis Grizzlies fans are developing quite the relationship.
Green was hit in the face at some point during Game 2 of the Golden State Warriors' second round playoff series against the Grizzlies and required attention from trainers. Eventually he headed back to the locker room, and as he went he had a parting greeting for the assembled Memphis fans.
Check it out:
Here's another look:
Ah yes, the old double bird. Classy move Draymond.
This of course follows Green's ejection in Game 1 where he taunted Grizzlies before finally departing. The NBA later rescinded the Flagrant 2 foul that got him booted.
I'm sure the league will be in touch with Green after this as well.